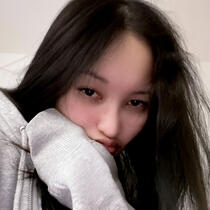 : ) :
meow.
97'line | any prns | ambivert | pan/poly
---
---
:): 's space a spaceship floating through different planets of interests in the meowlaxy:community, social, streams, content creators, binge parties, asian culture, merch and go's, games, anime
& more!
---
click on any of the sns icons to find me on the application/website :)
---
배드 앤 크레이지upcoming stream announcements will be posted on one of the socials.-< blacklist >
exploiters. solo stans. antis. sasaengs. korea-/asiaboos. cancel culture and bandwagon jumpers. homophobia. disrespectful and ill-mannered ppl that think they can tell me what to do with my acc/content.
---
disclaimer:
i'm a extreme multi and stan almost everyone, seriously. it's become a habit to drag other stans down with me into this endless multi hole
(hell - not complaining).
-
official fanclub memberships
MONSTA X ∙ THE BOYZ ∙ STRAY KIDS ∙ NCT ∙ ATEEZ ∙ SEVENTEEN ∙ ENHYPEN ∙ TOMORROW X TOGETHER
-
biased to
(for some reason i'm always biased to like half of the group i have issues lol)monsta x ∙ i.m, shownuthe boyz ∙ sunwoo, q, juyeon, hyunjae, newnct ∙ taeyong, yuta, doyoung, yuta, xiaojun, jaemin, jisung, jungwoo, ... yk what actually ot23stray kids ∙ danceracha + i.nateez ∙ seonghwa, hongjoongtxt ∙ yeonjun ult but ot5enhypen ∙ wonki ult but ot7seventeen ∙ the8, joshua, dino, mingyuvicton ∙ do hanse, sejunomega x ∙ jehyun, hangyeom, jaehan, hyuke'last ∙ choi in, wonhyuk, baekgyeul, rominmirae ∙ junhyuk, lienjust b ∙ doyum, lim jiminto1 ∙ chan, chihoonxdinary heroes ∙ jungsu, ode, jooyeonbts ∙ taehyung, yoongi-no fanwars. no sleep. but fed.